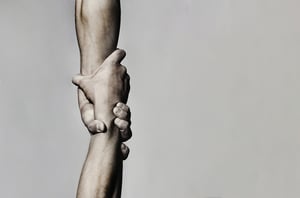 The COVID-19 Pandemic is a difficult time for all of us. Whether its local businesses, essential workers, those of us working from home, and those of us who are not able to: we are here for you and understand. While there are many ways that we can help (through loans, investments, accounts, and services) here are five specific ways that we can help during this trying time:
Online Banking Services
Currently, because of the shelter in place order and the current state of affairs in the world, many businesses, services, and financial institutions have needed to close their lobbies temporarily, however, that does not mean we are closed. One of the many ways we can still serve our members is through our fully operational online banking. There, you can transfer funds, see your statements, apply for a loan, and much more! If you are currently not enrolled in online banking, we have created a tutorial for you to learn how: click here.
Remote Deposit Check Capture
On our mobile app, we have a service called Remote Deposit Check Capture. This service allows you to deposit your checks from the comfort of your home, rather than needing to come to the branch. We have a tutorial on this service as well, which will walk you through installation, use, and best practice! Click here to learn more. 
LSS Financial Counseling
Whether you or a friend are struggling, or just a little confused on what the next step may be, don't hesitate to use our free financial counseling service through LSS. Regardless of your concerns (student loans, debt management, house payments, or even investment and saving advice), LSS and North Star Credit Union are here to help! Click here to learn more about the partnership or make an appointment.
Frequent Information Updates
Are you getting bogged down by the news and receiving a million emails from businesses and financial institutions on what to do and how to do it? We know how confusing it can be to try to decipher who to listen to and who to trust. At North Star Credit Union we are determined to bring you frequent updates on best practices and helpful opportunities within our communities. Whether that's information on stimulus checks or business grants, we've got your back. Look for new updates on Facebook, our Financial News & Alerts page, and our homepage!
Deferring Loan Payments (skip-a-pay)
Finally, if you are struggling to make payments, you're able to speak to one of our loan officers about qualifying for skip-a-pay. This program allows for some members to qualify for deferred loan payments temporarily, providing relief when it is needed. For more information on the program, click here.
With these five things, you can be assured that you are not alone in this quarantine. With any questions or concerns about our programs or services, please do not hesitate to reach out to your local North Star CU branch, or email us at info@northstarcreditunion.org. Thank you for your patience and cooperation!